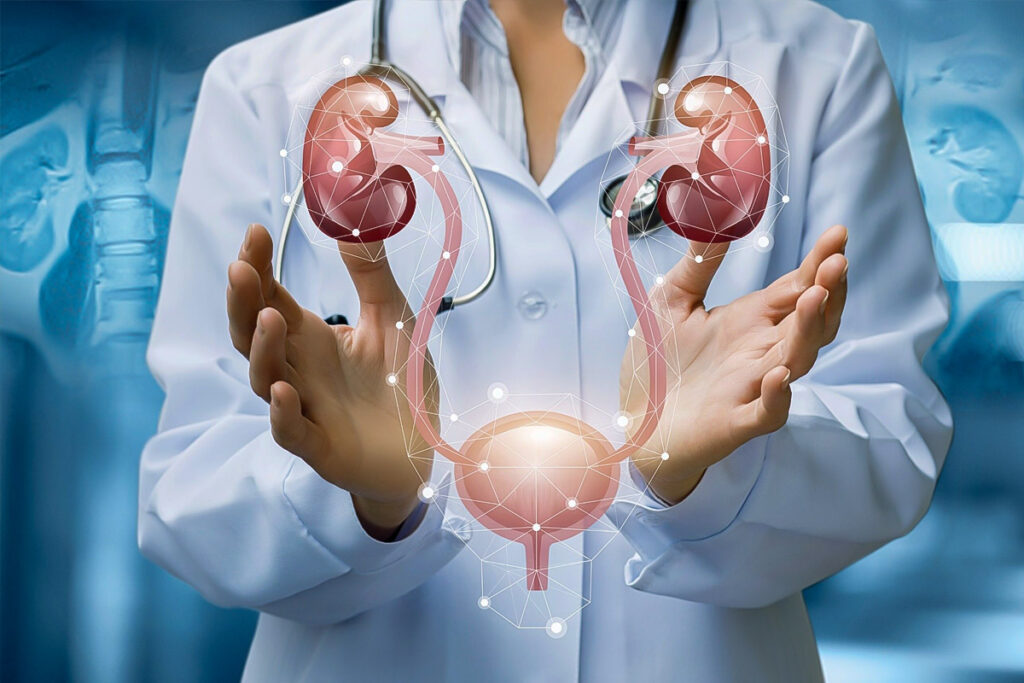 Skip The Waiting Room!
Register Online Before You Arrive.
We have up to date schedules, contact information, & let you book appointments online.
Urology is a surgical sub-specialty that diagnoses and treats problems involving the male and female urinary tract and the male reproductive organs. The urinary system, also known as the renal system or urinary tract, consists of the Kidneys, Ureters, Bladder, and Urethra. The purpose of the urinary system is to eliminate waste from the body, regulate blood volume, blood pressure, regulate blood pH, and control levels of electrolytes and metabolites. Urological diseases or conditions include urinary tract infections (UTI), kidney stones, bladder control problems, and prostate problems, among others. The main symptoms and features of urological diseases include tiredness, lack of appetite, blood in urine, frothy urine, vomiting, difficulty in breathing, and flank pain.